Here are resources, and tools that we actively use in our business.  These are all affiliate links, so if you buy from one of them we could get a commission.  These commissions don't make us rich.
If you want to sell on Amazon and want to learn from two ladies that no it very well, and provide a no-fluff experience then you need to look at the Amazonian Profit Plan.
There are plenty of FREE WP PLUGINS that do what WP NINJA AFFILIATE does, but if you want a tool that's all-in-one you really should get WP Ninja Affiliate. We use it extensively!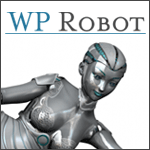 I LOVE WP Robot for those sites that we develop that we want to automate and simply build with tons of content. We use this to build sites that we want to slap against a wall and see what will stick – actually that's not fair, it is a great "set it and forget it" type of tool you should use. WP Robot has made us some decent money from AdSense and Amazon. You should buy it.
Looking for decent themes, these are not make money online type of themes but professional ones you could use for client sites. One small fee and you have access to dozens of beautiful, stunning themes. Seriously check out Elegant Themes for cheap WP themes.
Spinning articles still works, provided you've got a good base of articles to start with. That's where SpinRewriter comes in. This is a phenomenal piece of software, that is web based so you can access it ANYWHERE you are! They also offer a superb service called SpinDistribute that will blast your articles once they've gone through their SpinRewriter. You really should check out this combo!
If you are serious about marketing Amazon products, you need the AMA Suite. Yes you can do it by hand, but it's time consuming. Let AMA Suite save you the time so you can spend your time savings on your site.
Here is another great alternative to SpinRewriter called The Best Spinner. We use this in addition to SpinRewriter.
Another way for your website to make money is through private ad placements. OIO Publisher simplifies this process and includes connectivity to payment processors like PayPal. OIO Publisher is very inexpensive and really should be part of every internet marketers toolbox.
Let SEOPressor take care of all the tedious work of SEOizing your content.  This is one of the best plugins for WordPress you could ever buy.
SEOPressor takes care of bolding, underlining, italicizing.  It lets you know what's missing from your post, your keyword density and your SEO score.  I've seen one-page websites rank in the TOP 10 and all that was used was SEOPressor.  Get it.
You need a good keyword research tool and you don't want to spend a lot of money then you need to buy LongTailPro. This is one of the least expensive tools out there, it's also the fastest.